8 ways with bread that doesn't involve sandwiches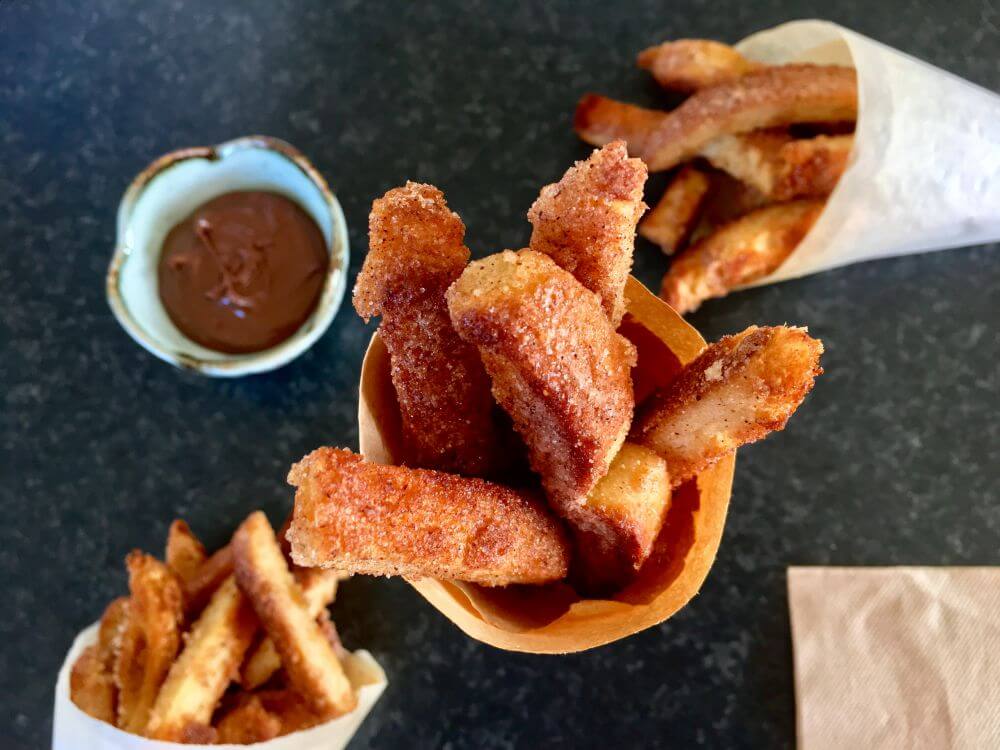 Bread is a staple in most Kiwi households. We love it with marmite for breakfast, wrapped around a sausage or as a good old baked bean and cheese toasted sandwich.
But there is more to bread than toast, sammies and toasties. Bread is a versatile ingredient which can be used as the basis for so many different meals.
Bread Chips
Something magic happens when you cook crusts – they turn into chips! Try these garlic bread chips, or if you prefer something sweet, make these cinnamon sugar bread chips. Keep your kid's crusts in a bag in the freezer until you have enough to make a batch of these chips.
Bread Aioli
Thick, creamy, tangy and delicious; this bread aioli is a great way to use up stale and even frozen bread. Serve it as a dip or a sauce.
Bread Gnocchi

Try something new by making this bread gnocchi. Similar to dumplings, it is a good way to make a meal out of sliced bread.
Veggie Bread Parcels
Take sliced bread to another level with these tasty veggie bread parcels. Crunchy and packed with flavour, you can play around with what fillings you use.
Jax's Bread Quiches
Using bread as a substitute for pastry means you can whip up a quiche in the flash. Try Jax Hamilton's ham and cheese bread quiche, or this vegetarian zucchini, mint and feta quiche.
Tim Shadbolt's Cheese Rolls
Known as the 'sushi of the south' cheese rolls are one of the best cheesy treats. Our recipe comes from Invercargill Mayor Tim Shadbolt. These freeze well, so make a double batch next time you make them.
Apple Roll Ups
Sticking to the roll-up theme, you won't believe how good these apple roll-ups are. Once these are cooked the bread tastes like pastry, so these are like an easier version of an apple pie.
Meal in a Mug
Similar to bread and butter puddings, these meals in a mug are a comforting way to use up bread. The best thing is, they only take a couple of minutes to make.