Healthy baking ideas to keep kids entertained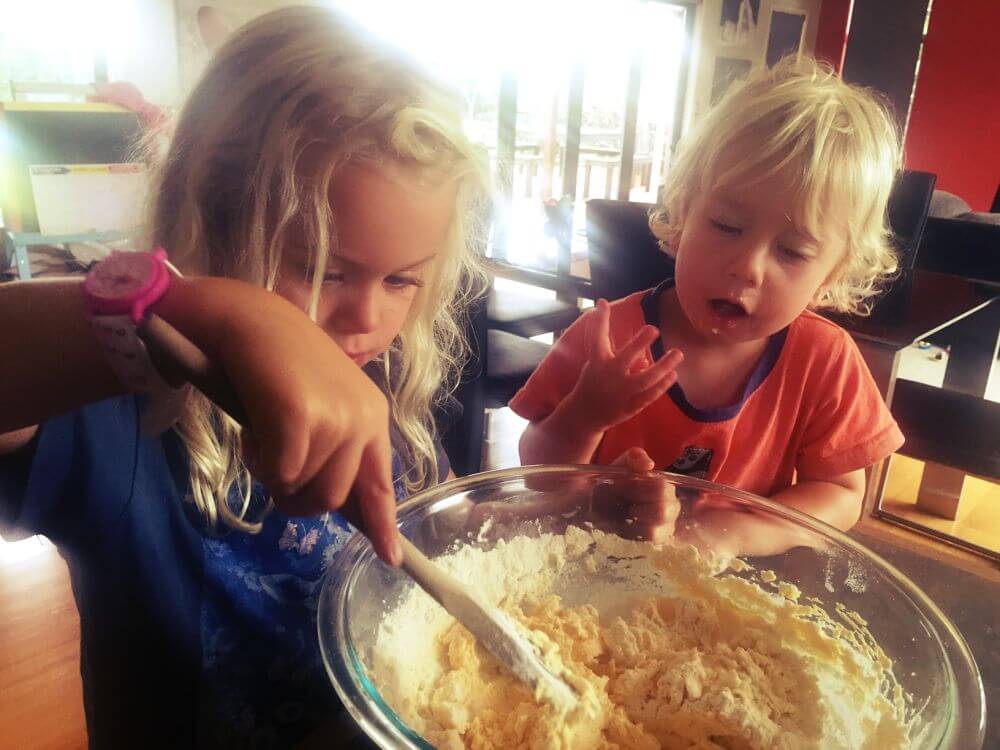 If you're looking to keep your kids entertained on a rainy day, get them busy in the kitchen!
Getting children involved in cooking is great in so many ways – you get to spend time together, they learn valuable skills and you make some yummy food.
Baking is a good way to turn fruit and vegetables that may be past their best into something delicious and it's a chance to get your kids thinking about how versatile ingredients can be. If they don't like carrots, try seeing if they like our carrot cake cookies. Children are more likely to eat food they have been involved in making.
We've got seven simple recipes that will provide kids with hours of entertainment. Better yet, these baking recipes all include fruit or vegetables. Best of all, these recipes shouldn't require a trip to the supermarket!
A little supervision will be required, depending on the age of your child. If you can't eat all of your baking in the first few days when it will be freshest, give it to a neighbour or pop it into the freezer for the school lunch boxes.
Banana Nuggets
These oaty cookies are a great alternative to a store-bought biscuit and the kids will enjoy using their hands to make them.
Carrot Cake Cookies
Sneak some vegetables into these sweet treats! If you wanted to, you could sandwich the biscuits together with icing.
Mandarin Jaffa Cakes
Now these jaffa cakes are a hit with children young and old. You do need a food processor or hand blender to make these as you puree the mandarins, skin and all!
Apple Roll Ups
If we told you how good these roll ups are, you wouldn't believe us! These are quick and easy to make. If you chop the apples, even young children will be able to help with assembling these.
Fruit Bowl Buns
Clear out the fruit bowl to make these buns. These freeze well and make great lunchbox additions for when your children go back to school.
Pacific Fruit Cake
All you need is a little bit of mixing to make this one-bowl Pacific fruit cake.
Compost Cookies
Compost cookies are a great way to use up leftover snacks – a handful of peanuts, pretzels, potato chips or chocolate. With a mixture of sweet and salty, you will be surprised how good they taste.
Muffin Case Tarts
On a savoury note, these healthy tarts are quick and easy to make, and are a great alternative to a sandwich in your child's lunch box. Make a couple of batches with your children and freeze them for term time.